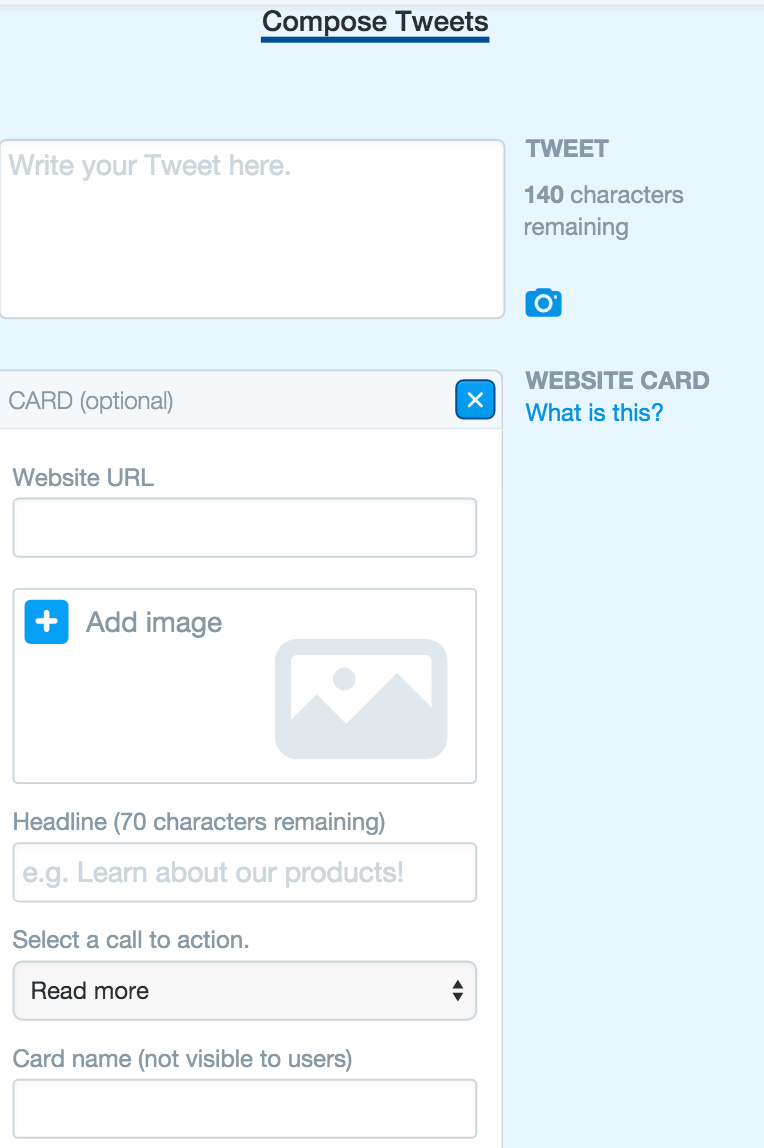 25 E-Commerce Strategies to Drive Traffic (Without Paying for Ads!)
Overall e-commerce sales have grown steadily year after year and show no sign of slowing down. By 2025, e-commerce sales could hit nearly 7,400 billion dollars. If you're having trouble getting the traffic you want, there are tons of opportunities to get a piece of the pie.
1. Start a Referral Program
2. Build Out Your Blog
If you don't currently have a blog on your e-commerce website, starting one is easy. Most e-commerce platforms like BigCommerce and Shopify have built-in blogging templates to help you get started.
3. Improve the On-Page Experience
4. Build an Email List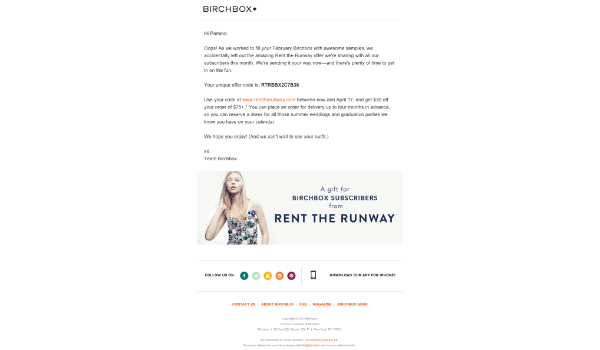 5. Retarget Email Subscribers
Once you've built out an email list, you'll want to retarget users based on onsite behavior. Retargeting, in this case, means sending an email to someone who has shown interest in your business but didn't take the action you were hoping for. (It can also be used for paid ads, but in this case, we're covering non-paid strategies.)
You can also send current customers suggested products related to a previous purchase. As we already covered, it's easier to go after customers you already have than find new ones.
6. Optimize Your CTAs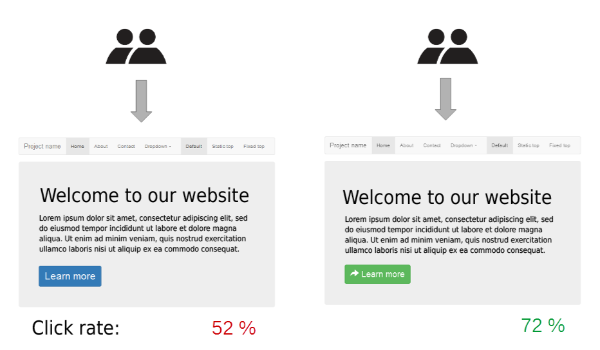 7. Improve Your Checkout Process
Nearly 70 percent of people abandon their cart. This can be due to hidden fees, shipping costs, too many steps, and a poor overall experience. The best e-commerce tips build on what you're already doing, and the checkout process is a great place to start.
Scandiweb did a great case study of the steps to improve their checkout experience. You don't need to go nearly this far, but it's a smart e-commerce strategy to implement no matter how big or small you decide to make it.
8. Develop a Rewards Program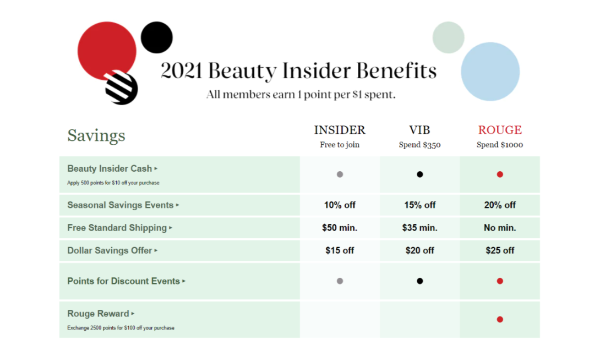 For every dollar spent, you earn one dollar in rewards. The more you spend, the more rewards you're eligible for, including discounts and free shipping. It's so simple when it's broken down this way, but the hard part is coming up with a smart rewards program.
9. Add Internal Links to Your Site
By creating a web of links on your site, you're telling Google that you are an excellent resource for what people want to buy and you're a wealth of knowledge in whatever niche it is you sell in. That will improve the user experience while also improving your worth to Google.
10. Get Active on Social Media
11. Incorporate Chat on Your Website
As people turn to e-commerce, they expect to have the same customer service experience they get in person. That means you need to be available to answer questions and assist throughout the sales process.
12. Focus on Value Upfront
13. Improve Your Product Pages By Focusing on Benefits not Features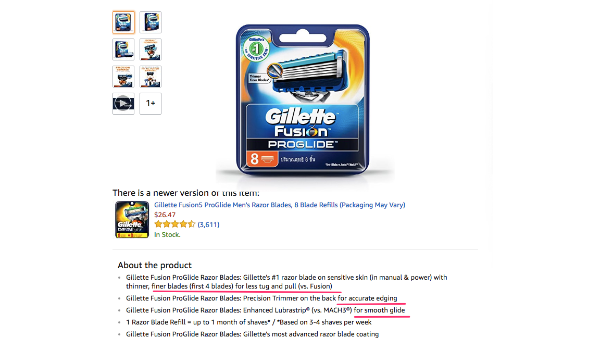 14. Implement Video
15. Add User-Generated Content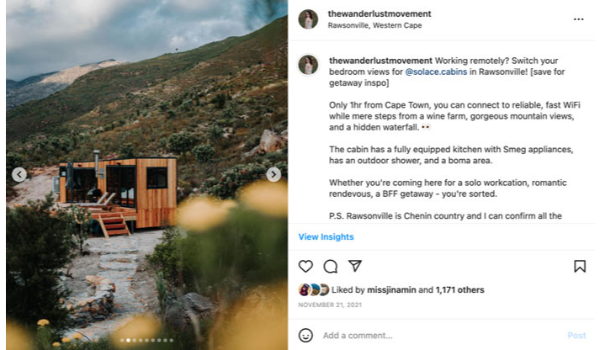 16. Understand Customer Personas
17. Use Trust Signals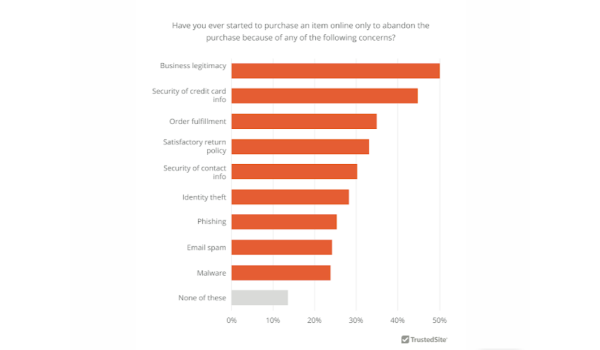 The first is 'Lookalike Audiences.'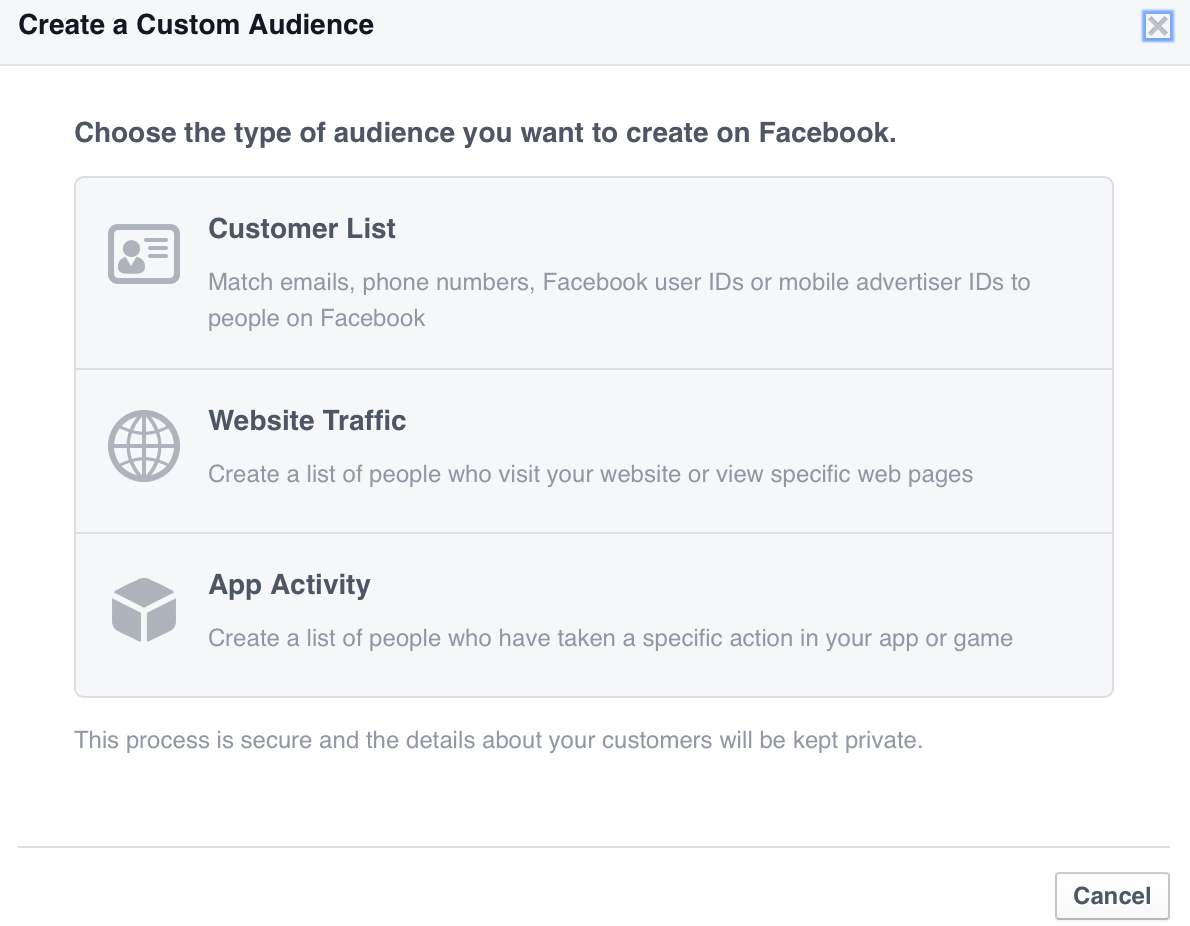 If you want to use 'Website Traffic,' as your 'Source Audience,' you'll need to install a ' Facebook Pixel' on your site.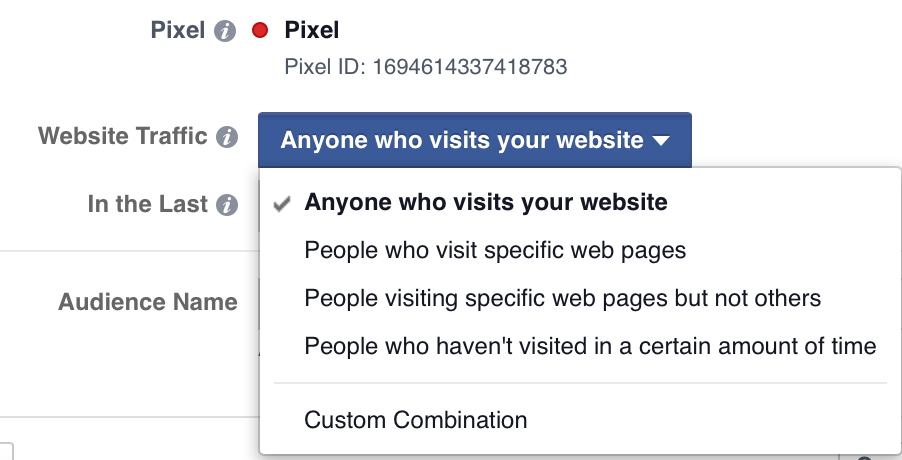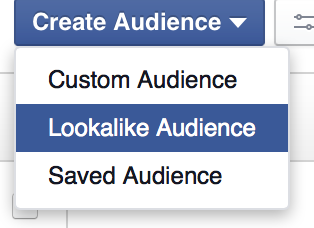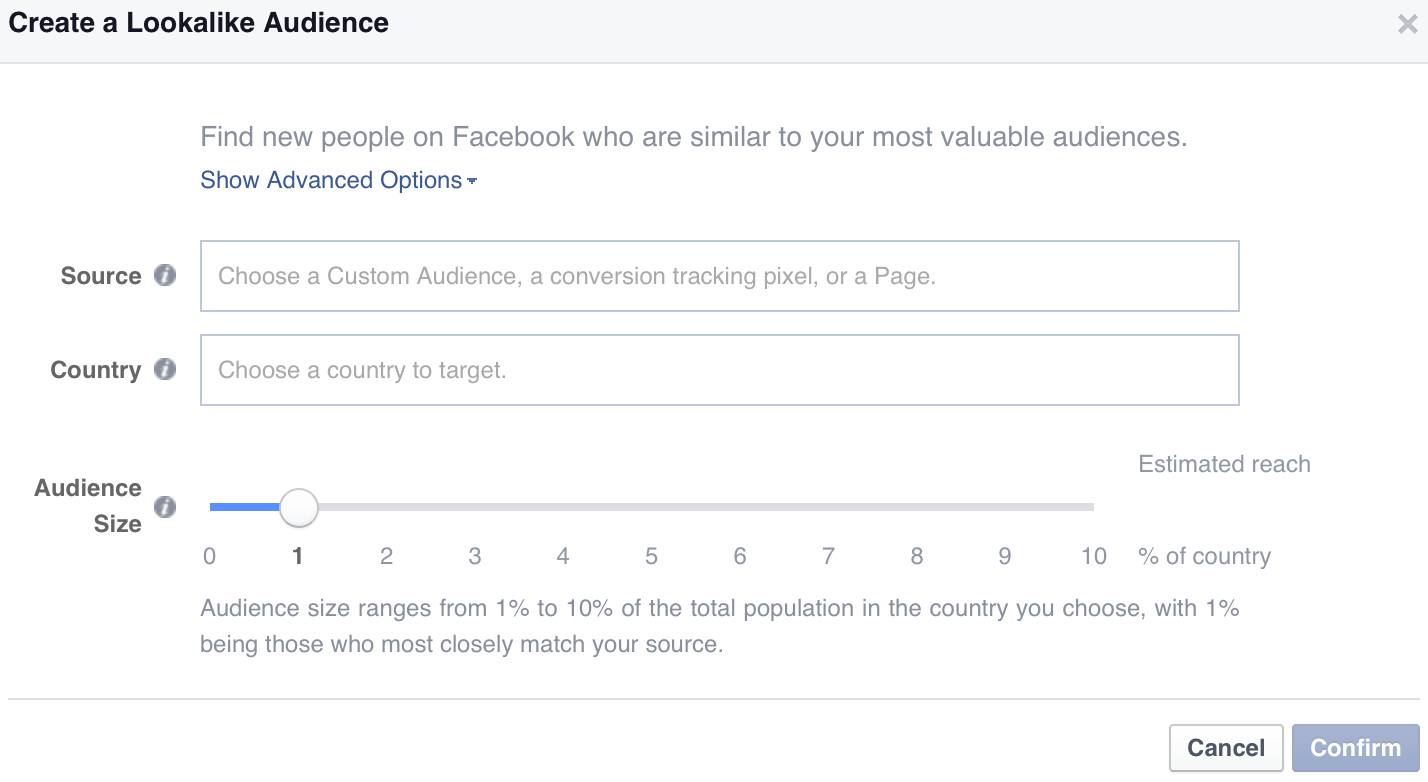 Fast page speeds affect conversions. Why compromise?
1. Set Targeted Pricing
Your competitors constantly adjust prices and launch promotions according to evolving market conditions. Without specialized, targeted, and dynamic pricing models, you're likely to fall behind.
With IP geolocation, you can analyze your website traffic and offer specialized pricing based on the data you have. Without a different pricing breakdown for someone in the US compared to someone in India, you risk losing profit. You must factor in tax rates and other varying geographic pricing dynamics as well.
You can also leverage IP data to set up geo-targeted matches to increase ecommerce sales. For example, a customer from South Asia may prefer cricket-related products, whereas someone from Canada may take more interest in something ice-hockey related.
2. Build an email list
Despite email marketing's enormous potential to boost ecommerce sales, it's still an underused tactic. A strong email list can help target and retarget customers at a much better conversion rate. The click-through rates and customer acquisition potential of emails are several times more than social media platforms.
The best part: incentivizing customers to give their information doesn't have to sound sales-y. Offering website discounts, special incentives to read newsletters, adding signup boxes at checkout, and other similar tactics can organically help compile an expansive email portfolio.
If you want to boost ecommerce sales, you can also personalize your emails with named greetings and create audience-segmented email lists to increase ecommerce sales if you're wondering how to increase ecommerce sales..
3. Create promotional campaigns for different social networks
As an ecommerce business, social omnipresence is vital. You should have footprints across all social media platforms to drive traffic and sales to your ecommerce store. This also lets you engage audiences, tap into influencer networks, and build brand awareness.
Every social media network has its specific audience, strengths, and weaknesses. TikTok might be a great place to have celebrities endorse and promote your products. However, Facebook and Instagram are where the most conversions may happen.
The better you can understand customers, the more effectively you reach and engage them. And a positive experience will keep customers coming back for your products again and again.
4. Use scarcity to get people to act
Even if you don't aim to transform your ecommerce store and boost ecommerce sales, eventually turning it into a magnet for supercharged shoppers, you still have to instill a sense of urgency to boost ecommerce sales. The easiest way of doing this is through scarcity.
For example, you can show stock quantities on product pages to trigger customers' fears of missing out. Even sending emails announcing the dwindling numbers of a particular product sometimes revs up customers to act.
5. Create a money-back guarantee
Money-back guarantees help build that kind of trust and display your confidence in the quality of your products. There are some perceived risks associated with full or partial refunds, however. Some customers will take these as ecommerce loopholes and try to take advantage.
One way to protect yourself is to put a time constraint. For example, you can have the guarantee last for 30 days or two months, depending upon the specifics of the product. You can also establish certain conditions for the validity of the guarantee.
6. Establish trust by offering social proof
Showing off positive reviews on your social media pages and celebrity endorsements is a good start. However, it's not advisable to get rid of negative reviews. Maintaining the authenticity of your review section is as vital as getting five-star customer feedback.
7. Use paid traffic to promote your sales (Facebook, Twitter, Instagram)
Experts on Why Ecommerce Stores Don't Get Sales
1. You Don't Offer Exceptional Product
The major reason an ecommerce store does not get sales is because it is not able to meet the market demand. In today's hypercompetitive online ecommerce space, one would require a massive budget to go all out on marketing channels. This includes a top notch store, competitive pricing strategy, a unique high demand product, and the patience to hold and test your winning strategy.
2. Your Store Doesn't Get Traffic
The most obvious reason your store is not getting ecommerce sales is because it isn't getting traffic. If you have less than 10 visitors on your store per day, the chances of you converting a sale are very low. In the case of dropshipping, if you are selling the same products others are selling from AliExpress, you won't be able to sell more of it as the competition is tough.
3. Site Issues or Bad User Experience
Many ecommerce stores fail to generate sales upon launching their store. This is because they don't properly explain their value proposition to the customers. If a customer views your product page, they should know exactly what makes your product and brand different from the competitors.
4. Wrong Target Market
Most stores don't sell well because they either aren't driving any traffic or they are driving the wrong people to their site. I will tell about my store. What makes my own store successful is that I focus on driving targeted organic traffic. This type of traffic is more likely to convert into ecommerce sales.
5. Care About Site Content
The biggest mistake we see often is that site owners don't care about the content. However, users and do Google care. If you're in the dropshipping business, create appealing product images and product description. If both resonate with your visitors, you'll easily convert them into shoppers. Moreover, to measure, track, and improve the behavior on your site, you should use Google Analytics.
6. Start with the Basics
The reason your ecommerce store isn't making ecommece sales is sometimes hard to identify. However, it's always best to start with the basics. Ensure that you have high quality product images and descriptions, an easy navigation, and search function to find what your customers are looking for. Set product prices that align with the market and customer value, and offer a simplified checkout experience. The other side of the equation is from a marketing standpoint. Are you targeting the right customers? Are you providing adequate customer support? Do you have a lot of negative reviews and ratings? Are you not maximizing the lifetime transaction value of the customers you do have? So step one is identifying the problem so that you can create an action plan around fixing it.
7. Make It Easy to Decide
Customers can easily make judgments about how well a website is maintained. So, offer them content that prepares them to make a purchase decision easily. These things are often viewed as more subjective and not universal. However, these are necessary metrics in the digital world, so make sure you follow them.
Sources:
https://neilpatel.com/blog/e-commerce-traffic-tips/
https://neilpatel.com/blog/6-clever-ways-to-ethically-boost-ecommerce-store-sales/
https://www.cloudways.com/blog/increase-ecommerce-sales/